Our environment and climate commitments
Join the "Partner for Climate" Program
Choosing Colissimo - La Poste means choosing a standard-setting company as a partner, committed to combating global warming, and contributing to a positive and community-minded action.
Discover all the communication tools at your disposal, which you can use for your parcel shipments, but also on all your communication media (website, brochures, etc.) by clicking here.

We can also talk jointly to your own customers and partners to promote the use of more ethical and responsible consumption patterns. Tell us about your wants and needs : partenaires.pourleclimat@laposte.fr
OUR COMMITMENT TO CSR
For more than 20 years, La Poste has dedicated itself to a proactive and bold sustainable development policy, based on four core commitments :
Act to preserve natural resources, the climate and contribute to energy transition.
Offer responsible solutions to our customers.
Contribute to regions' environmental and social performance in collaboration with our stakeholders.
Develop our employees and ensure that they are healthy in order to succeed in our transformation.
Média
Image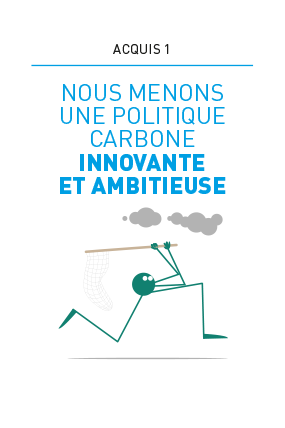 Image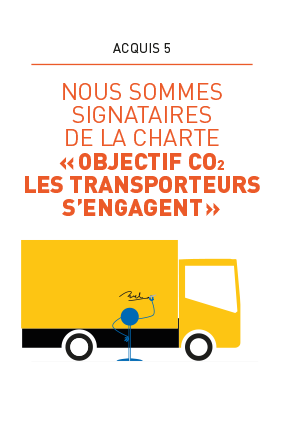 Image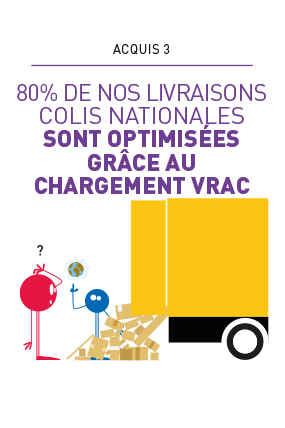 Image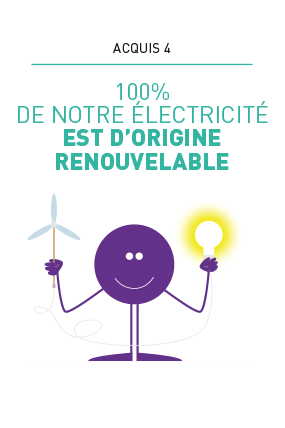 Image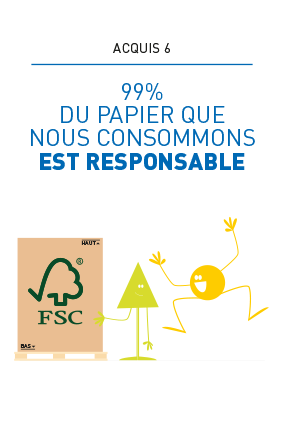 Image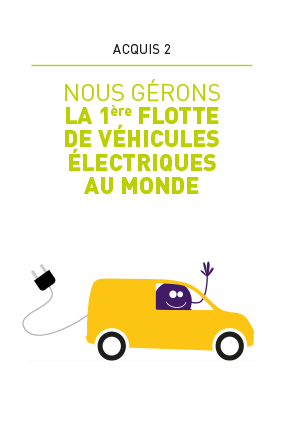 Image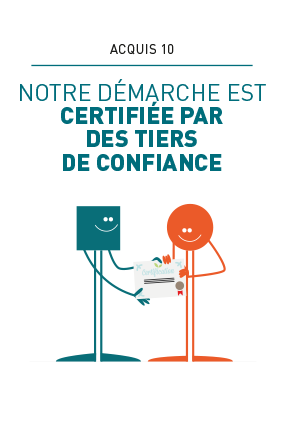 Image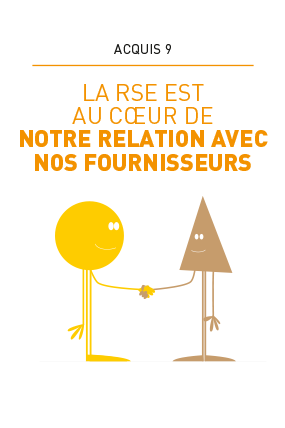 Image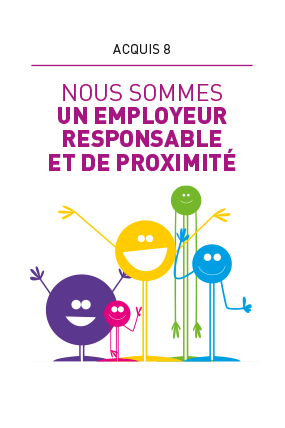 Image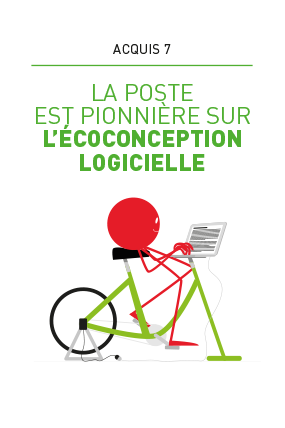 Collapse
Content
La Poste has committed to a target of a 20% reduction in its CO2 emissions between 2013 and 2020. In keeping with the Paris Agreement (COP21), La Poste is committed to tackling climate change with its carbon neutrality approach, consisting of four key points.
Prevent
Assess
Reduce
Offset its greenhouse gas emissions
Since 2012, Colissimo has ensured that its services are 100% carbon neutral by offsetting all of its CO2 emissions. La Poste funds carbon offset projects around the world through this scheme. It is one of the schemes leading companies, with an exemplary project portfolio that is recognised by international standards (Gold Standard, VCS).
An equivalent of 1.5 million tonnes of CO2 is now offset each year through these projects, which offer significant environmental and socio-economic benefits, including: carbon capture, conservation of natural resources and biodiversity, development of more environmentally friendly and job-creating production methods and improved living and working conditions.
With this voluntary approach, La Poste becomes the first postal service to guarantee the 100% carbon neutrality of its solutions, at no extra cost to its customers.
Content
Since 2012, Le Groupe La Poste has trained 80,000 postal workers in eco-driving. There are many benefits to this commitment: a reduction in accidents and a reduction in fuel consumption and associated CO2 emissions. That means, on a yearly basis :
4 million litres of diesel saved
10,000 tonnes of CO2 avoided
La Poste has transformed this know-how into solutions for its business customers and local authorities through its subsidiary Bemobi.
It now also boasts the first fleet of electric vehicles in the world, with almost 30,000 vehicles: cars, quads, three-wheelers (Staby) and electrically-assisted bicycles.
This wide-scale roll-out makes it possible, each year, to reduce our CO2 emissions but also atmospheric pollutants (fine particles and nitrogen oxide). At the same time, La Poste is also rolling out the use of Natural Gas Vehicles (NGV) throughout mainland France. For the past year, the company has benefited from around 40 NGV lorries and commercial vehicles. This roll-out is expanding. NGVs are a key focus in the effort to reduce air pollutant emissions: an NGV now emits 95% fewer fine particles and 40-50% less nitrogen oxide than its diesel equivalents.

Colissimo optimises the loading of its vehicles, with the choice of bulk transport, swap bodies and double-deck semi-trailers. On average, this optimisation allows us to increase the number of parcels transported; three times the volume of parcels in a bulk-loaded lorry and two times as many in a double-deck semi-trailer than in a conventional semi-trailer.
In 2016, 80% of Colissimo deliveries in France were made in bulk. The use of this loading method is continuously increasing (67% in 2012) and is now expanding rapidly to regional transport links.

Lastly, Colissimo carefully selects its transport and delivery partners - their CSR performance is now a selection criterion in consultations and final ratings. Exchanges with partners are also regular, throughout the duration of the contract, on technological innovations and regulatory developments.
Content
Since 2007, Colissimo has implemented an eco-design approach to its packaging in an effort to reduce - where possible - its impact on the environment :
Reduction in the amount of materials used
Substitution for recycled materials
Use of more environmentally friendly inks and adhesives
Our packaging now contains 20% recycled materials. The quantity of raw materials used is being continuously reduced: between 2012 and 2017, the materials used in the size "L" parcel have been reduced by around 5% (a reduction of 16g for this item). In an effort to raise its customers' awareness of good recycling practices, Colissimo uses the Ecoveo logo to advertise the recyclability and carbon neutrality of its packaging.
Titre
Climat Territoire FRANCE
Description
Communicate about your partnership with Colissimo as a player on the climate and find all the elements of language