Colissimo is displayed on your screens !
From November 16 to December 22, Colissimo is back on television, digital platforms and social networks.
Description
Proposez un retour simple
Description
Vite commandé, vite livré
Discover the brand-new Colissimo commercial campaign! A touch of humor and emotion that invite itself into your daily life and your screens, in 3 ads broadcast until December 22 on all major channels and digital platforms, as well as on Instagram, Facebook, TikTok, Snapchat....

Inspired by Christiane's banana dog? You too can offer choice on your e-shop with the most advanced range of delivery services, 100% adapted to your e-buyers. Home delivery, post office delivery, local store delivery or automatic delivery machine, they can choose on your website what suits them best to receive their orders.
Deliver where they want
Like Louis, if you're amazed that you can send a parcel through your mailbox, you should know that your customers can also return an order through their mailbox. And if they don't have one, they always have the choice of going to a local store or post office (here, with or without a pre-printed label) !
Make your return as easy as sending a letter to the post office !  

Some of your customers are just like Sam! Last-minute specialists or simply impatient! Fortunately, thanks to our joint efforts, you can prepare their orders in the blink of an eye, and today we deliver 1 in 3 orders in less than 24 hours in mainland France. Quick order, fast delivery.
Quick order, fast delivery
Média
Image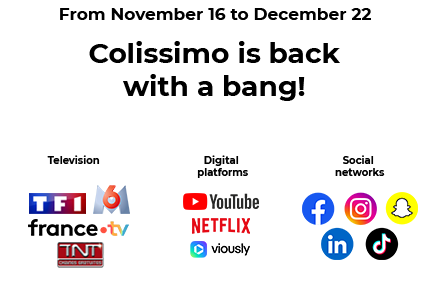 Get Colissimo on your website too!
Média
Image